I used to take my youngest daughter to greenhouses every spring and let her pick out flowers to pot. On the deck off my kitchen I always kept about 30 clay pots and wine barrels of various sizes filled with flowers. It was always a fun thing for us and she loved caring for them during the warmer months. When she was four, I tried to steer her towards perennials but the color of the annuals always caught her eye. That year, when we had filled all the pots we had a small bunch of anemones left. I told her I would buy another pot, but she insisted on planting them 10 feet up on the weedy hillside off the back deck, near when we grew peppermint. She said, "This way you can see them from the kitchen window every year!" I explained to her that it was not the best location for them, and that they would only be there a couple months at the most, but she had her heart set on and so we worked to get the rocky WV clay dug up, added some potting soil, and planted them. That was 13 years ago. The past several years it's been something that's made me laugh, and her tease me, as we've watched them come up and flower for most f the summer. Earlier tonight, I saw them for the first time this year. There are only a dozen or so in bloom, and they are far from healthy and continue peeking through the weeds. I just can't help but think of the symbolism of it all. I think of silly things like that – how each year those cheap annuals keep fighting, roots through clay and stems through weeds, almost is if to prove a point.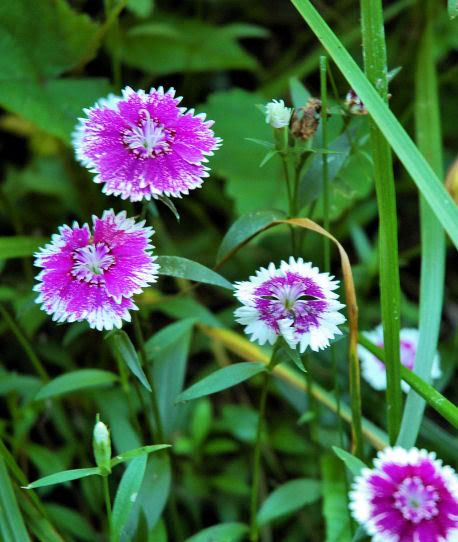 Copyright © 2013 Social Concepts, Inc. All Rights Reserved. Patent Pending.
blog.php' rendered in 0.2829 seconds on machine '188'.