So, those who come to know a little about me ... By now have an understanding I'm a somewhat 'creative' being. I'm inner-pulled in different directions on just exactly which of Creativity sides I want to do? So I dabble in about everything and all things creative. I'm never protective of my various forms on art, I throw them on the net and usually careless what becomes of them. With exception to my poems and lyrics ... After first hand having my stuff being used and never given credit for, and that is the reason behind the gif image instead of just pasting here: The song is a hard edge rhythm with a 90's 'grunge' style (think coal chamber meets pearl jam) With a heavy bass stumming and a slight 'tinging' from a snare drum & brush on cymbal ... with heavy musical interludes ... err umm or something like that?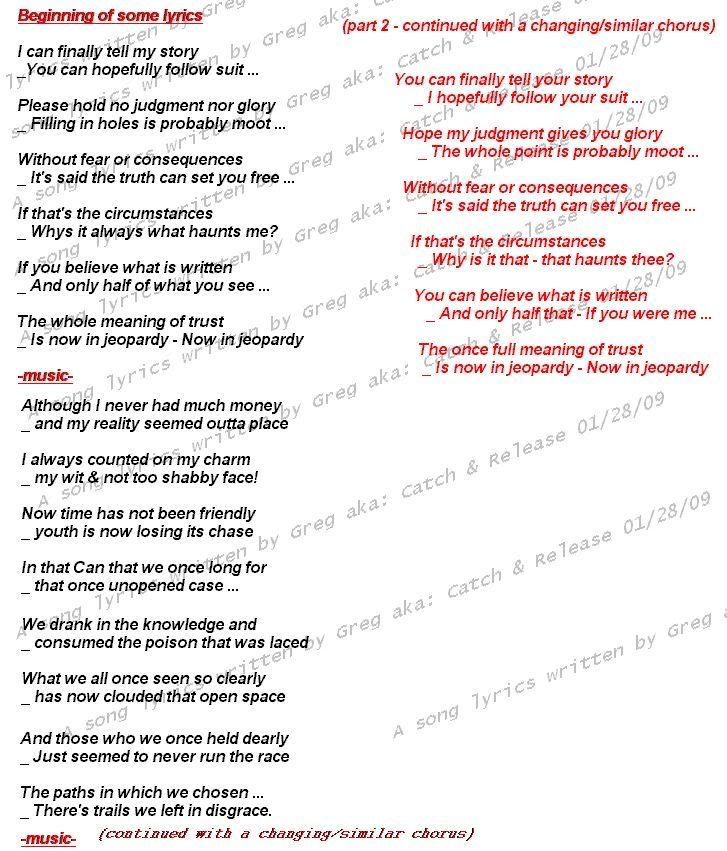 Copyright © 2013 Social Concepts, Inc. All Rights Reserved. Patent Pending.
blog.php' rendered in 0.126 seconds on machine '210'.