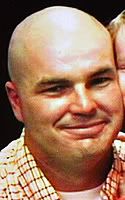 Died May 1, 2003 serving during Operation Iraqi Freedom 34, of Springfield, Mo.; 2nd Squadron, 3rd Armored Cavalry Regiment, Fort Carson, Colo.; killed in Habbaniyah, Iraq, when his M-1A1 tank fell into the Euphrates River after the bank on which he was parked gave way.
Copyright © 2013 Social Concepts, Inc. All Rights Reserved. Patent Pending.
blog.php' rendered in 0.1947 seconds on machine '220'.